Photo finish: A female cyclist on the way to the finish line.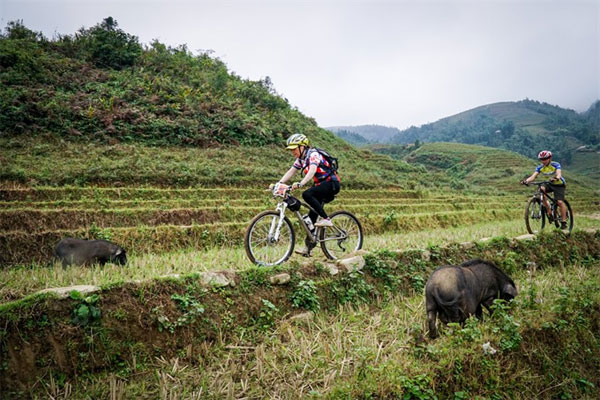 Scenic route: Riders pedal through rice terraced fields.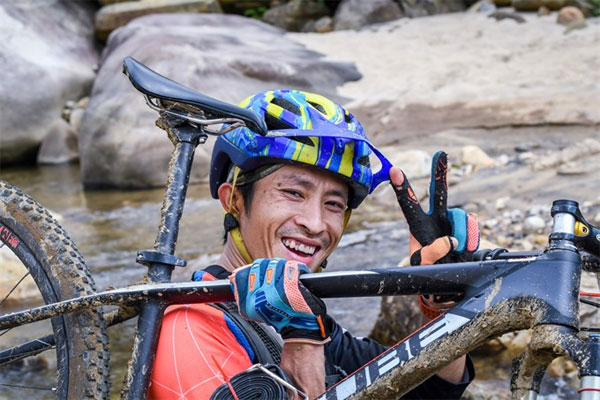 Shouldering and smiling: A rider has to carry his bike on his shoulder when crossing a stream.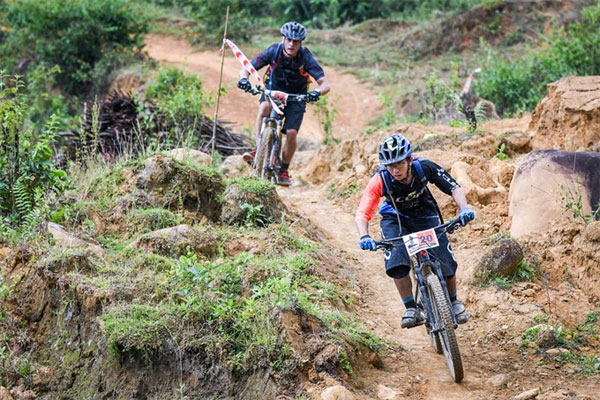 Rough and tumble: Riders must conquer small up and down pathways in Sa Pa.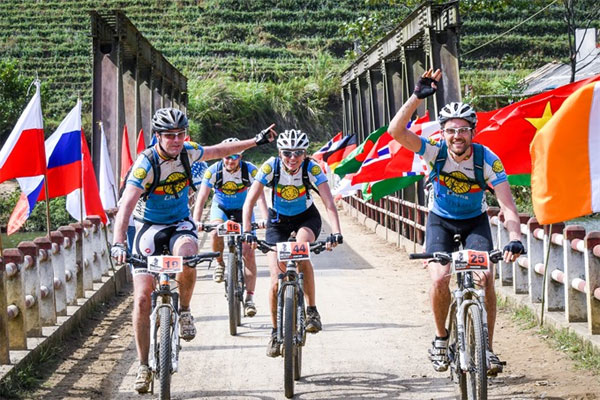 Posse: Cylists are ready for the Việt Nam Mountain Bike Marathon.